AN OUTDATED WEBSITE MEANS YOU'RE NOT
ENGAGING YOUR CUSTOMERS AND DRIVING SALES
we work closely with you to define, design and
develop transformative user friendly experiences
across all platforms and brand's touchpoints.
WELCOME TO myDesigns. THE PLACE WHERE BUSINESS MEETS CREATIVITY.
presence is

critical

today
Inspire your audience to take action
Your website design and development completely defines your brand. Even the most basic improvements in your website can have far-reaching effects on your success in the marketplace.
website design & development
Created Hand in Hand
with Your Marketing Plan
We're a custom WEB DESIGN & DEVELOPMENT with STRATEGIC INSIGHTS to generate greater BRAND engagement, HIGHER CONVERSIONS and MEASURABLE RESULTS.
here's your 6 steps to digital success:
Step 1
This is the kick off! We'll host an initial meeting with you to discuss the your scope, the platforms and channels you're interested in, your goals, your target audience, your existing brand strategy, and more.
We will gather the all the info needed to do a deep dive into competitor research and complete a comprehensive digital strategy.
Step 2
After the kick-off call, your expert strategist will use the brand strategy  completed in step 1 to build a your digital strategy.
This strategy is just for you, your business and your brand, it's completely personalized, based on your goals, your target audience, and the improvements your website needs to achieve the success you are striving for.
Step 3
Once the strategies are approved, your designers will create wireframes (the blueprints) of your website.
After wireframes are designed, web designers will add colors, logos, and branding elements to create a static image-like design of what the web pages will look like to the user.
Step 4
Once your designs are approved, we move into the development stage. This is where the frontend developers create the frontend (your website the public see) while the backend developers will create the content management system and tie the  admin dashboard to the frontend.
Step 5
Throughout the development process and before the website goes live, our team tests every facet of the website to ensure it functions properly and matches the original designs you approved.
Step 6
Once your platform is built and the testing is completed, the new website will be pushed live to the public! Remember,  the work doesn't stop there!
Our team will continue to monitor its performance and security. We make sure we are optimizing wherever possible to maximize your  results.
are you

ready

to take
the next steps towards

your

success?
set up time to talk now to one of our expert strategists
Get a website that is easy to update, drives
conversions, and delights customers.
We've spent the past decade refining a revolutionary approach to websites.
Our team consists of experts & consultants
who specialize in your industry
We tackle the root
cause of your challenges
so you can stop spinning your wheels
& start scaling up your business.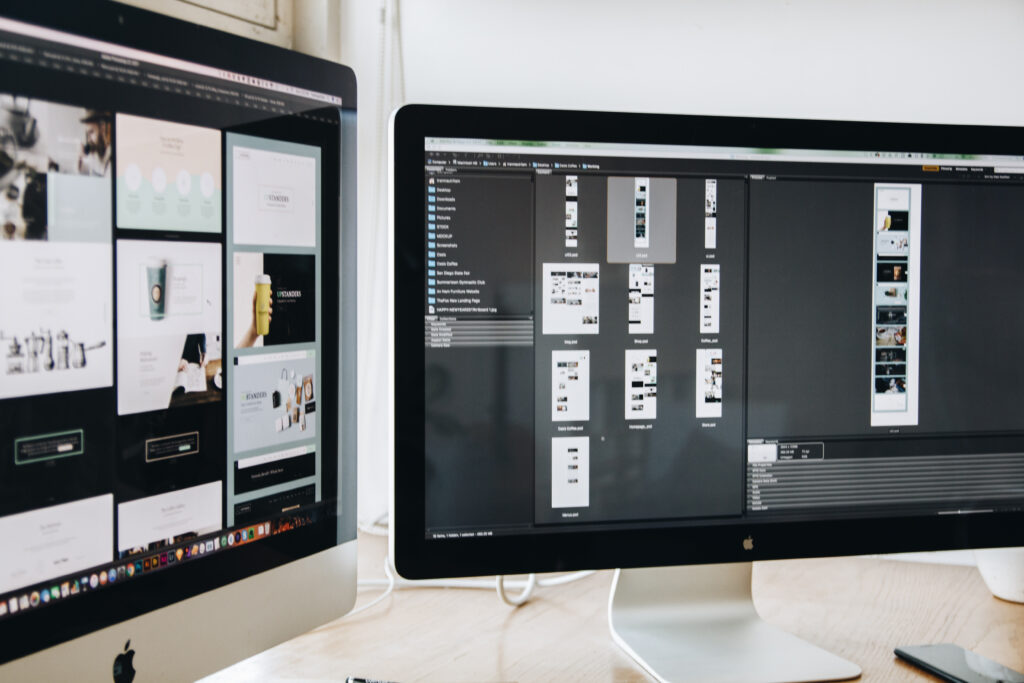 Inspire your audience to take action
 Innovative design work | creative to the core
There Really Are Zero Limits
to Your Brand's Creativity